15 novembre 2005
2
15
/

11
/

novembre
/

2005
00:00
Codanova is proud to announce the release of the VMX Studio
VMX is a top quality MIDI controller to take control over today's music applications.
Express yourself with this brand new product from our labs : It has been designed for performance and reliability. With its heavy built housing and high quality pots, faders and switches, you will unleash the power of the real time experience : control over Cubase, Reason, Fruity Loops, Storm...
Let's be part of the music evolution.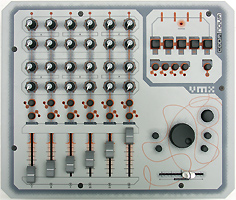 VMX features 59 fully assignable controllers.
It works as a stand alone and self powered USB MIDI device.
It is supported by Windows XP and MAC OS X (other platforms are coming).
All you need is a USB port and your favorite sofware.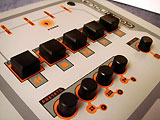 5 general shortcuts + 4 presets and snapshot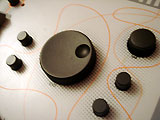 2 jogs and easy access switches for infinite control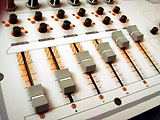 6 channels with 60 mm soft touch faders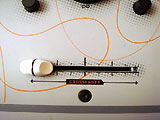 Crossfader for easy mixing
VMX is fully compatible with any MIDI Software:
Cubase, Reason, FL Studio, Storm, Live, Cakewalk, Sonar...
VMX is also dedicated to MP3 mixing:
MixVibes, Atomix, virtual DJ, ...